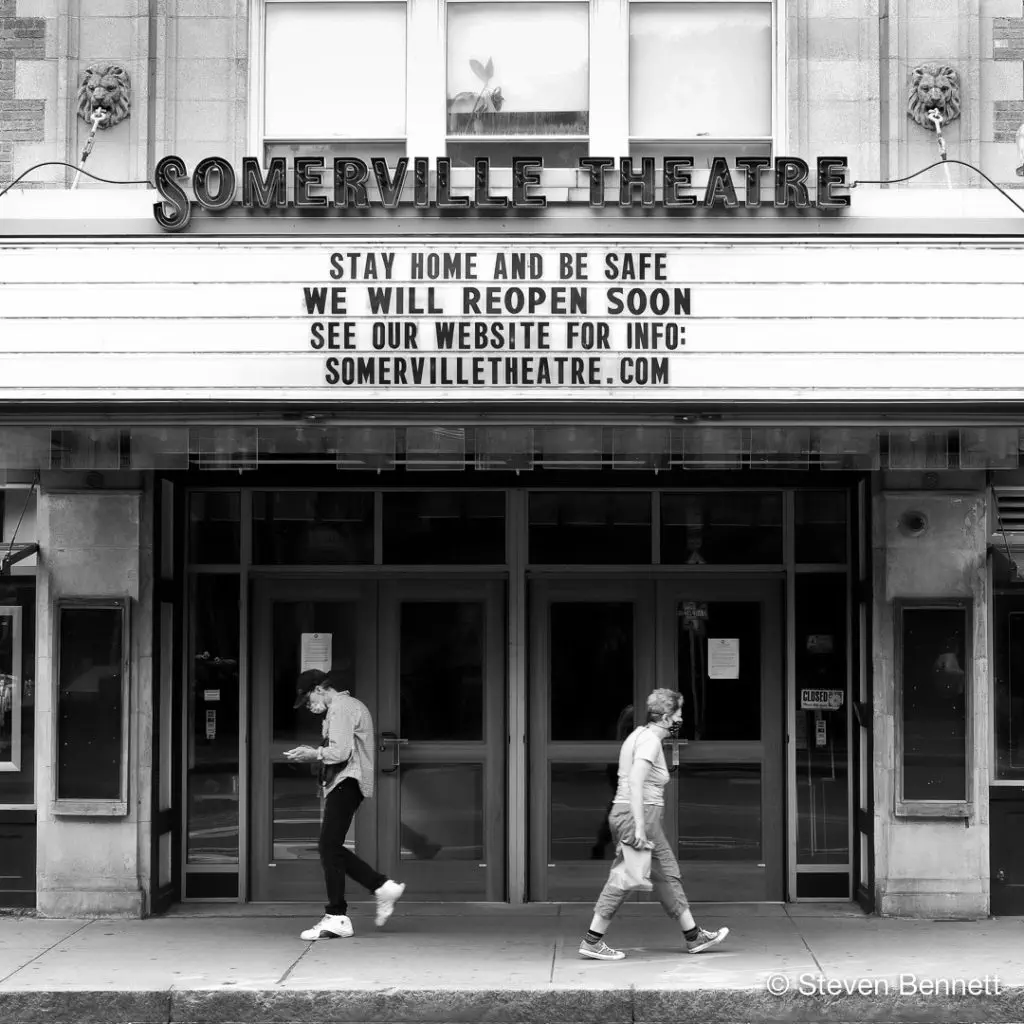 This image is the genesis of The Pandemic Lens. After two months of not leaving my house, I ventured into Davis Square in Somerville, Massachusetts, one of my favorite places. There were a good number of people walking around, even though the only open businesses were restaurants and cafes doing take out. Most were observing basic safety precautions, so it felt OK to be there.
What most attracted my eye was the marquee of the historic Somerville Theatre. It is closed for now, but a continual parade of people walking past was a show in itself featuring a variety of masks, from plain white to festive and artsy. It's hard to imagine going into a movie theatre any time soon, but just seeing the building-–constructed four years before the 1918 pandemic–made me feel hopeful that someday life will be back on the rails again.
Copyright © 2020 Steven Bennett
Steve Bennett is a Cambridge, Massachusetts-based visual artist. He began taking photographs more than 40 years ago, in the age of film, and transitioned to digital photography in the late 90s. Today, in addition to taking and making traditional street, macro, and landscape photographs, he creates photo-based abstract composites designed to take viewers on fanciful flights of the imagination through virtual realms. His work has been displayed in numerous juried exhibitions, and at Google's Kendall Square, Cambridge offices as well as various technology, biotech, and financial service companies in the Boston area.